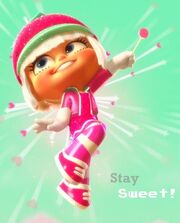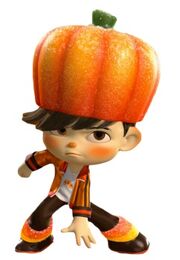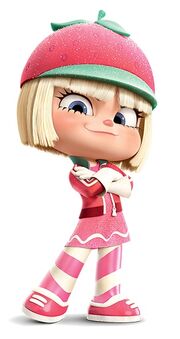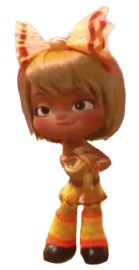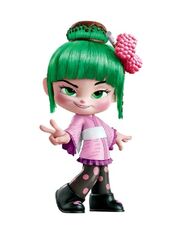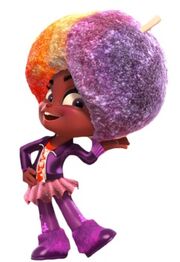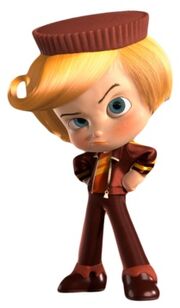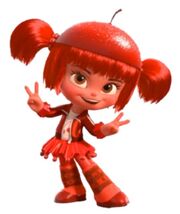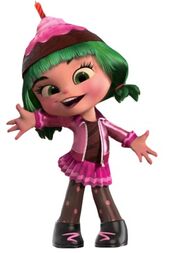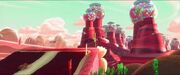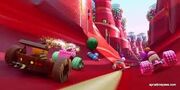 Sugar rush is a arcade computer racing game with racers that are called:
1.Taffyta Muttonfudge 2.Adorabeezle Winterpop 3.Gloyd Orangeboar 4.Minty Zaki 5.Jubileena Bing-bing 6.Candlehead 7.Swizzle Malarkey 8.Citrusella Flugpucker (re-colour of Jubileena Bing-bing) 9.Rancis Fluggerbutter 10.Snowanna Rainbeau. 17. King Candy/Turbo 11.Sticky Wipplesnit (re-colour of Minty Zaki) 12.Minty Sakura (Japanese Minty Zaki) 13.Crumbelina DiCaramello 14.Nougestia Brumblestain (re-colour of Adorabeezle Winterpop) 15.Torvald Batterbutter (re-colour of Minty Zaki)
16.Vanellope von Schweetz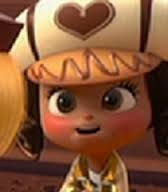 The Royal Raceway scene when they pay there coins to pay for the race is a scene that all of the racers are In including the re-colours Sugar Rush speedway is a game in litwaks arcade opposite Fix-it Felix JR. In the track of sugar rush the first face is Gumball Gorge
In Gumball gorge Adorabeezle Winterpop gets a Power Up! and it sends a ice-cream cannon backwards and hits Jubileena Bing-bing after that King Candy gets a Sweet Seekers! and then hits Snowanna then Gloyd then Adorabeezle while that is happening Gloyd takes over Adorabeezle in the air but is out of the race with Snowanna and Adorabeezle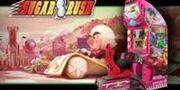 And then puts him 7th place to 4th place behind Rancis Fluggerbutter,Candlehead and Taffyta Muttonfudge Vanellope moves to 10th to 7th and then goes on a booster panel at the end of Gumball gorge and takes over Minty Zaki and then Crumbelina DiCaramello the next face is Cakeway king Candy is now 1st place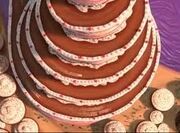 When Vanellope arrives at Cakeway Rancis spots her in her rear view of his mirror Candlehead and Taffyta are in front of him "It's the glitch he says Taffyta looks round "The Glitch!" "Light em up Candlehead" Candlehead puts her kart the Ice Screamer against the Cherrys around the cake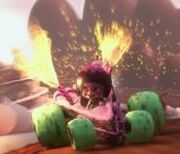 "what's this? Cherry Bombs!" Vanellope gasps and starts Glitch ing Taffyta look round and says "I told your you're just an accident waiting to happen all the racers laugh (not vanellope) and at the end of Cakeway glitches in front of the mean 3 backwards they all scream and go out of the flake vanellope turns round and makes the road but Taffyta,Candlehead and Rancis fall in a cake "Waaa" Taffyta cries "My Candle" Candlehead says
Ad blocker interference detected!
Wikia is a free-to-use site that makes money from advertising. We have a modified experience for viewers using ad blockers

Wikia is not accessible if you've made further modifications. Remove the custom ad blocker rule(s) and the page will load as expected.